COVID Service Update
In accordance with provincial regulations, FSS is closed except for work required by essential services. We are aware that some of you will need our services to keep up with demand and will be checking email and phones at least once a day.
Pick up versus Drop off
Your ready-to-shred documents should be stored securely until you decide whether:

A – you want us to pick them up or,
B – you wish to drop them off personally at our facility.
Once your documents are in First Stop Services' possession, only authorized employees can access your ready-to-shred documents.
This policy ensures the integrity of your records until they are destroyed.
VIEW OUR PRICE LIST
In detail
Just call us!
Ideally, 48 hours is needed for a pick-up but we can often come a lot sooner if needed. We will arrive in one of our secure trucks.
*a small charge applies which will be quoted ahead of time – no surprises!
Take advantage of our Zero Contact Drop-Off by calling* our office to arrange a scheduled time between 9:30a.m. and 3:30p.m, Monday to Wednesday. No drop-offs on Thursday or Fridays.
*No call, no drop off!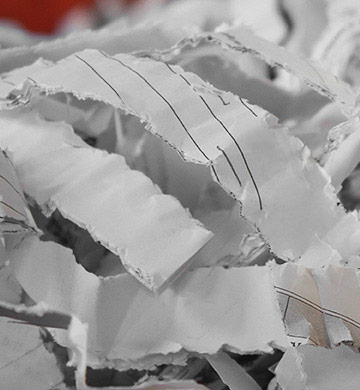 The exciting news!
Paper clips and staples DO NOT need to be removed.
How to collect/store your docs to be shred:
From the plastic shopping bag to the car trunk – we happily receive items to shred in just about every type of container imaginable.
However, we do have a multitude of storage solutions that will help everyone from an office manager to the busy homemaker stay organized and remember to shred!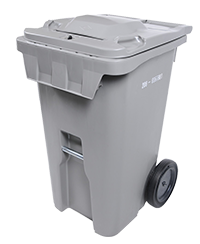 The Shred Cart
Holds Approximately 6 File Boxes or 250 lbs.
Top Locking
23″ W x 29″ D x 42″ H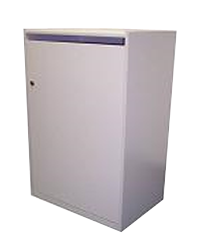 The Slim Boy Office Consoles
Holds Approximately 3 File Boxes or 80 lbs.
Side Locking
Removable Bag
15 3/4″ L x 22 3/4″ W x 36″ H
What Our Clients Say About Us
First Stop's staff is always helpful and professional. When I call for document shredding they work with my schedule and are always there when they say they will be.

Curtis

(Residential Customer), Amherstburg

First Stop Services provides a valuable service and makes it easy to discard your old documents safely.

Karen, from Silver Stitch

(Business Customer), Windsor

Top notch service today! So reasonably priced and no wait time! I love that your business cards are "plantable"...what an innovative idea! I'll be back!

Denise Hunt-Robinson