Travel in Style & Safety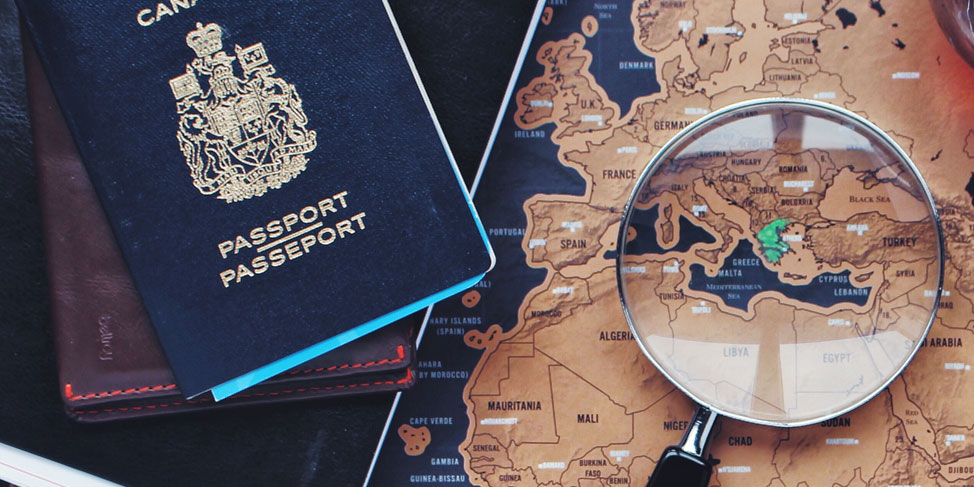 And then it was July. The kids are excited to have ended their school year, and parents are frazzled trying to figure out how to keep them occupied for the summer. For some, it's camps, daycare (shout out to all the grandparents and babysitters), or sports. For the lucky ones, it means a trip somewhere.
Three Cheers for Vacation!
But keep in mind: Identity theft can happen anywhere, not just at home.
Here are some identity theft safety tips for travelling this summer:
Clear out your wallet
Take out anything you wouldn't need while travelling such as your SIN card, extra credit or debit cards, business cards (unless it is a business trip), old receipts, and so on.
Call credit card company
No one wants to get their debit or credit card declined. By letting your financial institution know you are travelling, as well as the duration of your trip, you can eliminate the possibility of your card being declined for purchasing in an unexpected location.
Use hotel safe
No one likes to be bested by a pick-pocket. Before you hop on a bus to see the sights, toss things like your passport, airline tickets, excess cash, extra credit cards, and so on in the hotel safe.
Ah, Home Sweet Home
Welcome back to reality! Now that you are home from a (hopefully) relaxing trip do take a few moments to tie up some loose ends.
Call your bank, again.
Let them know you are home safe and sound. In doing so, any charges that may pop up from your travel destination will be instantly flagged.
Verify receipts
After you took in all the sights, sounds, and food, you are bound to have receipts. Be sure to match these receipts with the charges that appear on your cards (cash not applicable) to ensure there is nothing out of place or suspicious.
Shred travel docs
Once you've doublechecked your receipts, throw those bits of paper into your "to be shred" pile. Do not throw any of this into the trash! What might be trash to you is an identity thief's treasure. Besides receipts, always shred anything with personal information from your travels like hotel reservations, tickets, etc.